COLLECTING PLAYING CARDS – WHY DID I GET INTO THIS?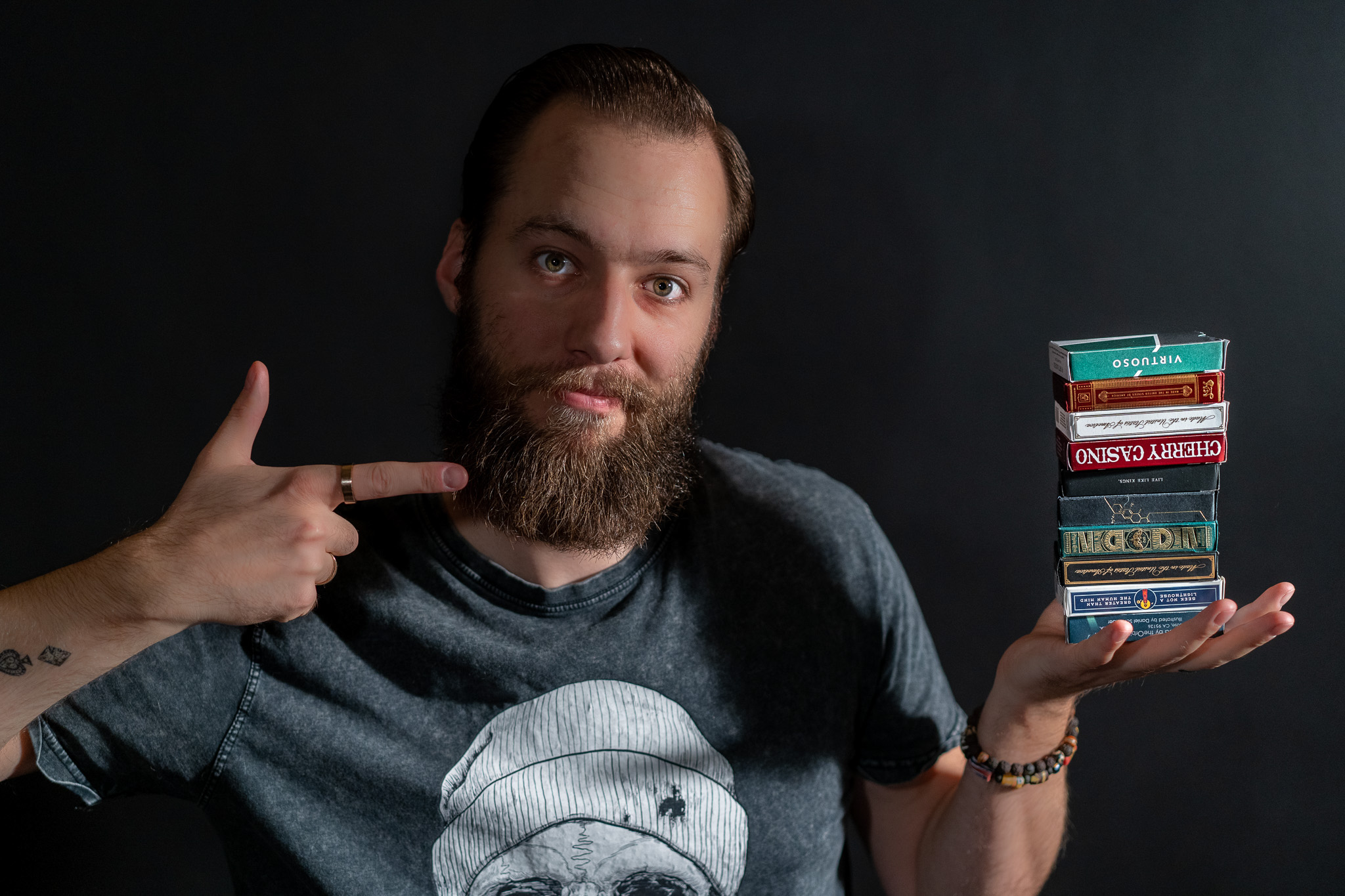 Collecting playing cards – why did I get into this and what is this all about?
My name is Mr Li and I've been collecting playing cards habitually for 9 years. Playing cards isn't only my work tool (I'm a magician) but also my hobby and well, my "addiction". I have a soft spot for beautiful packages and original graphics. I really appreciate a high quality of finishing a deck of cards. I own many exceptional decks of cards and I would like to present some of them to you today.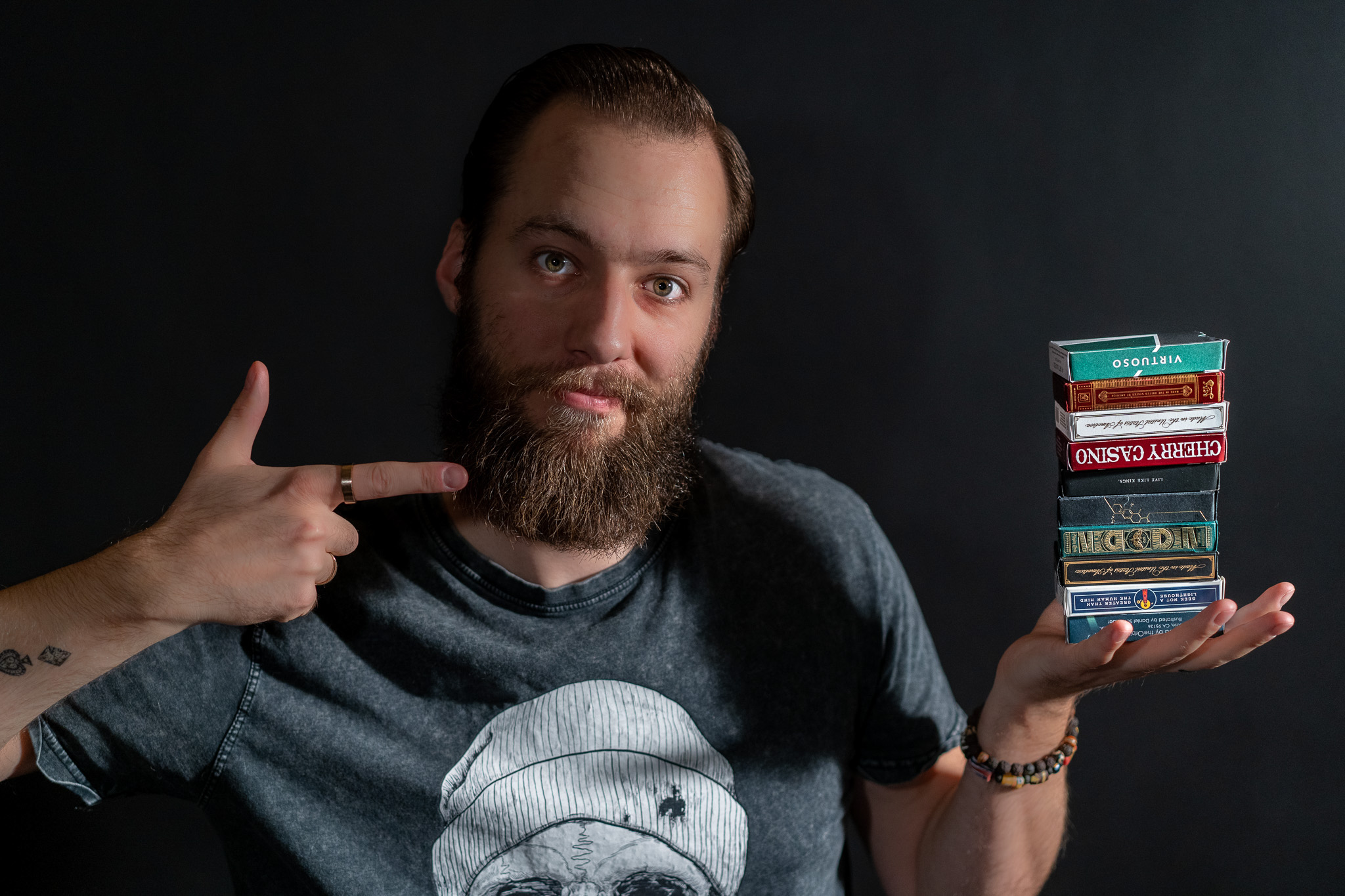 Cards on the table: how it all began…
The first time I had contact with cards was in my childhood. These were usual decks available in every kiosk. I still remember playing cards with my grandpa and friends (we used to play popular then card games called "war" and "mau mau"). As a matter of fact, it was my grandpa who taught me my first card trick.
Cards for learning magic tricks I bought many years later, precisely at the beginning of my studies when I got interested in magic. I remember perfectly my first decks – these were Bicycle Solitaire. I bought four of them and with help of them I learnt card tricks and effective ways of shuffling the cards. I still have on my shelf one deck of my Bicycle playing cards which I purchased back then.
While my passion for magic has been developing, my collection of playing cards has been growing. So far, I've possessed a hundred decks of cards and I'm not going to stop at this point for sure. As I've mentioned before: cards are not only my hobby but also my addiction. I always have a pack of cards in my pocket and whenever I can I practise for example shuffling the cards.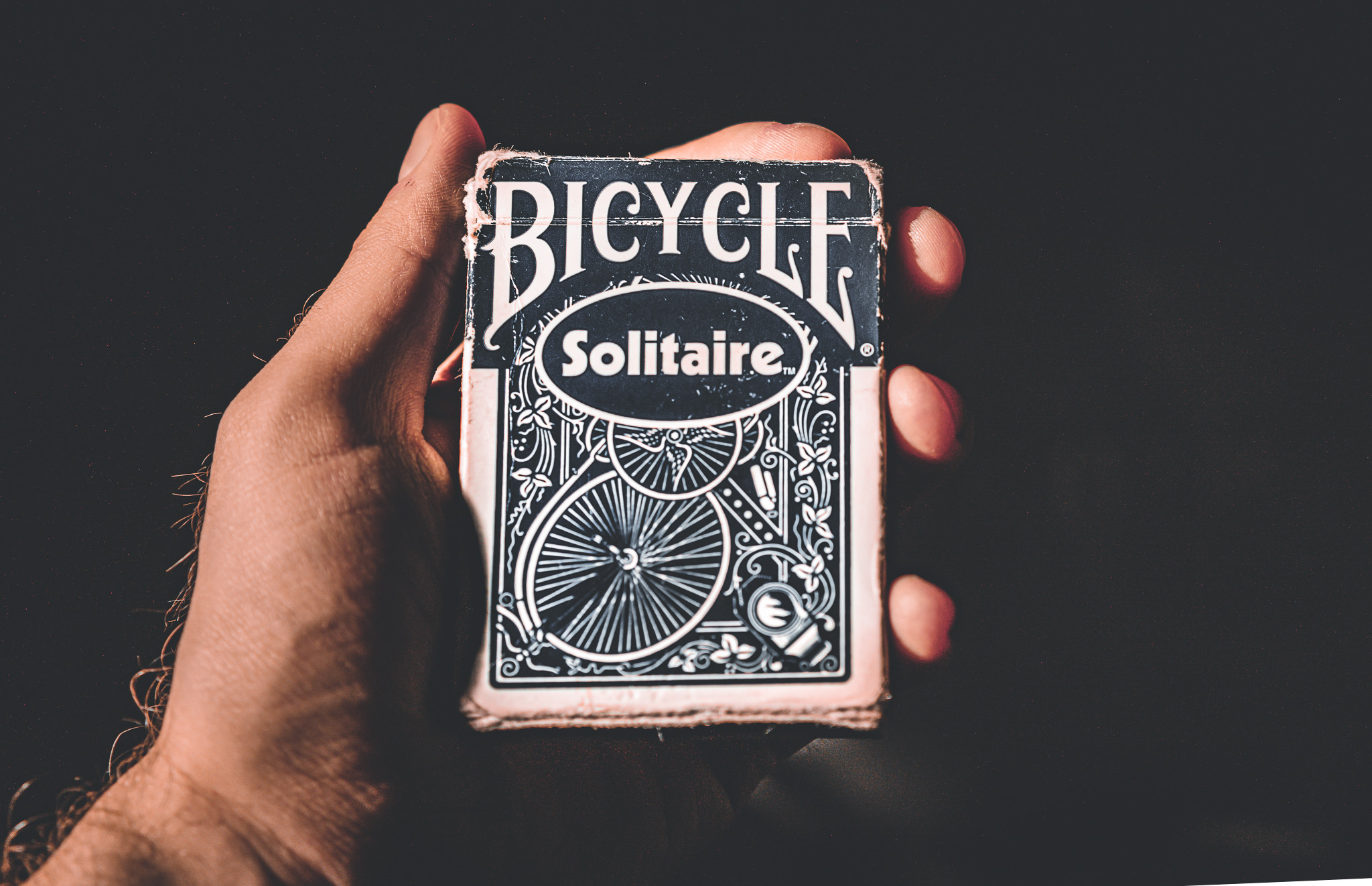 What don't you know for sure about cards
While most people are familiar with standard decks of cards (they are in general very similar to each other and the differences between them are slight and limited only to the Joker's look or to the look of card backs), in reality there are many, various types of decks. Now I'm going to present some of the most popular types of cards which you probably have never heard about.
1. Custom deck
A unique card deck made for special order. It's a premium class and high-quality deck. It's characterized by an exceptional design. A custom deck is finished differently than a standard one, it's got a different handling, and therefore you work differently with it.
Custom playing cards are sold by various companies, however they are mainly printed by USPCC (the United States Playing Card Company). The USPCC is one of the oldest, the greatest and the best producers of playing cards in the world. Firms that design custom decks, "hide" little, tiny details which make the cards so special. For instance, they put some symbols on cards which you have to find on your own. That's something extra for people passionate about cards and also for cards collectors.
2. Game deck
A deck prepared especially for some card games like canasta. You can obviously use standard cards to play such a game, however a game deck has some extras, which make playing a card game easier. Another example are bridge cards that vary in size.
3. Gaffed deck
It's a special deck used by magicians. It contains some elements that a magician uses in performing his tricks.
4. Marked deck
It's another deck used by illusionists. A marked deck, as the name suggests, has special marks, secret signs on a reverse side of every card, which enable to read a card's number or color.
5. Vintage deck
It's a classic deck from previous epochs. Authentic vintage decks which are in good condition are usually worth a lot of money, especially if it's a rare edition. There are also vintage style decks (meaning looking old, imitating cards from a previous era) available on the market.
6. Regional deck
A lot of card decks reflect a geographic location. For instance, Italian and Spanish cards have symbols like: cups, coins, swords and clubs or batons. In Poland w use French pattern so we have : pikes/spades, hearts, clover/clubs and tilesdiamonds.
7. Cardistry deck
Cardistry is an art of impressive displaying, flourishing or shuffling cards. Cardistry decks are specially designed to make incredible visual effects while making creative motions with cards.
8. Throwing deck
Throwing deck is a pack of cards created specially to throw cards. It optimizes the visual effect of cards thrown in the air. Throwing cards has been popularized by Rick Smith Jr. He's beaten three world records in throwing a playing card the greatest distance, the greatest height and the most accurately.
9. Limited edition deck
These are decks for card collectors produced in limited editions and in small quantities.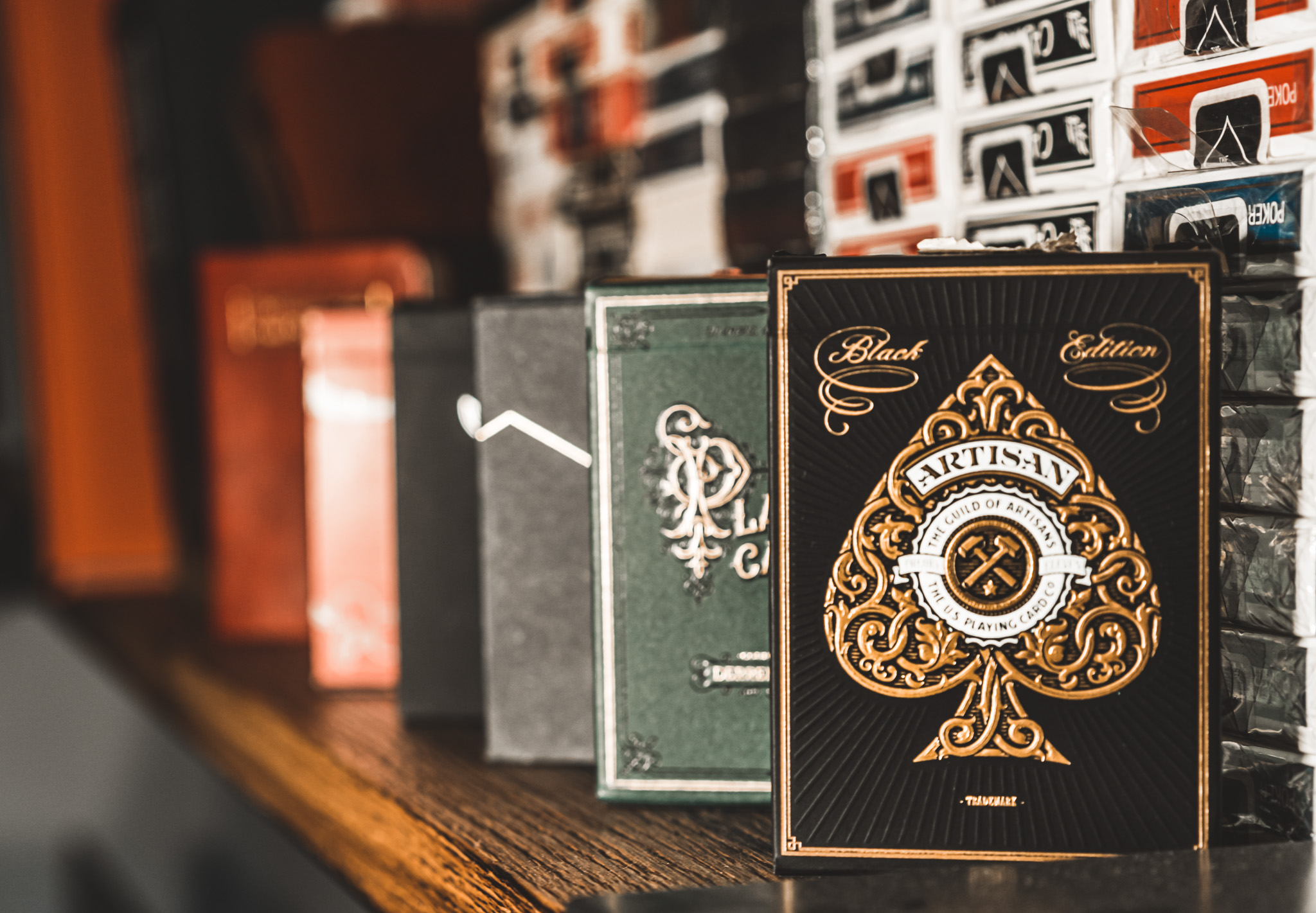 I'm revealing my cards
Why am I collecting decks of cards?
In my opinion playing cards are miniature works of art because they are based on the same type of creativity shich we find in the world of art and design. They are combination of beauty and imigination.

Like in case of any other collector: the fact of possessing something feels nice.

As a magician who very often works with cards, I really appreciate the quality and design of custom decks. Thats's why working with the use of these decks gives me a lot of satisfaction.
Every custom deck has its own story and is created as a realization of somebody's vision. For example Joker in a deck of cards is very often a reflection of a person who made a pack of cards. When illusionists whom I personally appreciate like Derren Brown or David Blane release their new collections of cards I feel as if (together with a deck of cards) I get a piece of them.
It's an investment because value of originally packed cards that come from limited editions will rise with time.
My collection
Over the past few years, I've collected many interesting decks that I bought in stores for magicians here in Poland and abroad (for instance, Theory 11, Ellusionist). On my shelf you can find standard decks but also these limited and custom ones. I also possess cardistry decks and decks for magicians.
Despite the fact that even the cheapest and easily accessible deck of cards can be used for illusion tricks, I always use standard and of high-quality decks. For years I've been faithful to the brand Bicycle which I can honestly recommend. As a magician, I regularly use next decks of cards and that's why I make sure that I have spare decks on my shelf. Every year I order a dozen or so new bricks of playing cards (one brick of playing cards includes 12 decks)
I have also special decks for performing card illusion. However, in my job I prefer standard decks because this deck can be used (unlike gaffed deck) for presenting various card tricks. It really makes my work easier because I don't need to stash my pockets with additional props. What's more, I can hand a standard deck to my viewers if I want them to check or shuffle the cards.
The most precious type of cards to me is obviously a custom deck. From time to time, I lock myself in my office so as to work with a deck from an unique collection. I have one rule: when I order custom decks, I always buy at least two copies of them: one is used in my work, the second one (originally packed) is put on the shelf where I keep my collections of cards. Sometimes I order the entire brick of playing cards.
How much does it cost?
Is this hobby pricey? There isn't one, right answer to this question. It depends on how big collection you'd like to have and what types of decks are supposed to be included in your collection.
The price of a deck depends on different factors such as printing (the number of copies of a deck available on the market), whether the cards are new or already used or if they are standard or custom decks.
Standard Bicycle cards cost around 15 zł per deck. An average price of a custom deck is between 60 and 100 zł.
There are people who buy the entire bricks of playing cards from limited collections and after years sell single decks at a profit. Such decks may cost even a few thousand dollars.
How do I take care of my cards?
If decks are originally packed and sealed, they can be kept for many years and they still will be like new. Once you open them, you should be careful about the dampness in the air and high temperatures, which may worsen the quality of cards.
The best place for keeping your collection of cards is a dry, cool and well-ventilated place. It's not recommended to store your decks of cards in the attic or in the basement. I have mine in my office on a specially dedicated shelf.
There's a powder called "Fanning Powder" available on the market which is dedicated to freshen the cards and in some way it extends their lifespan. You can find it in shops for magicians.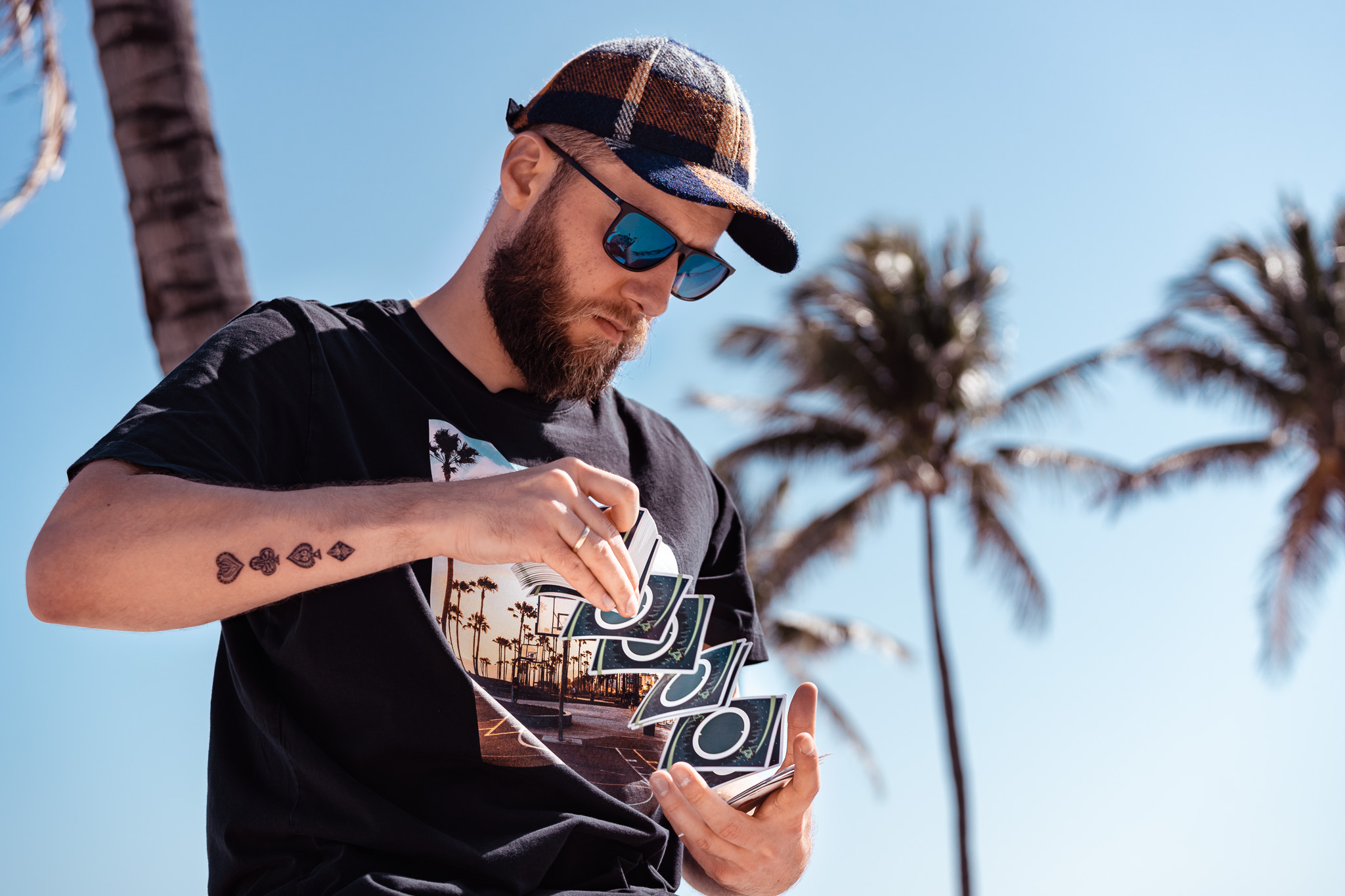 If you also would like to become a card deck collector, I have a few tips for you
The best thing about collecting playing cards is that you're the one who decides which deck you'd like to have on your shelf. There are no rules or limits here. Buy only these decks which you really like. After all, it's your private collection.
When you're looking for limited series – take into account the fact that small batches of cards and limited editions are quickly sold.
If you plan to open a chosen deck, I advise you to buy at least two decks from one collection. If you ever decide to sell you collection then originally packed and sealed decks will be more valuable.
Keep your collection in suitable conditions – playing cards get deformed and destroyed very easily.
Most of all, do it for fun.
If you're going to collect cards, let me just tell you that this hobby can bring you a lot of pleasure. Most people have never seen other decks of cards than only the standard ones and have no idea that there is a wide range of masterfully designed card decks which are little works of art. So if you like playing cards and if you are sensitive to art then this passion is definitely for you.

GET IN TOUCH