Can magic help to escape from prison?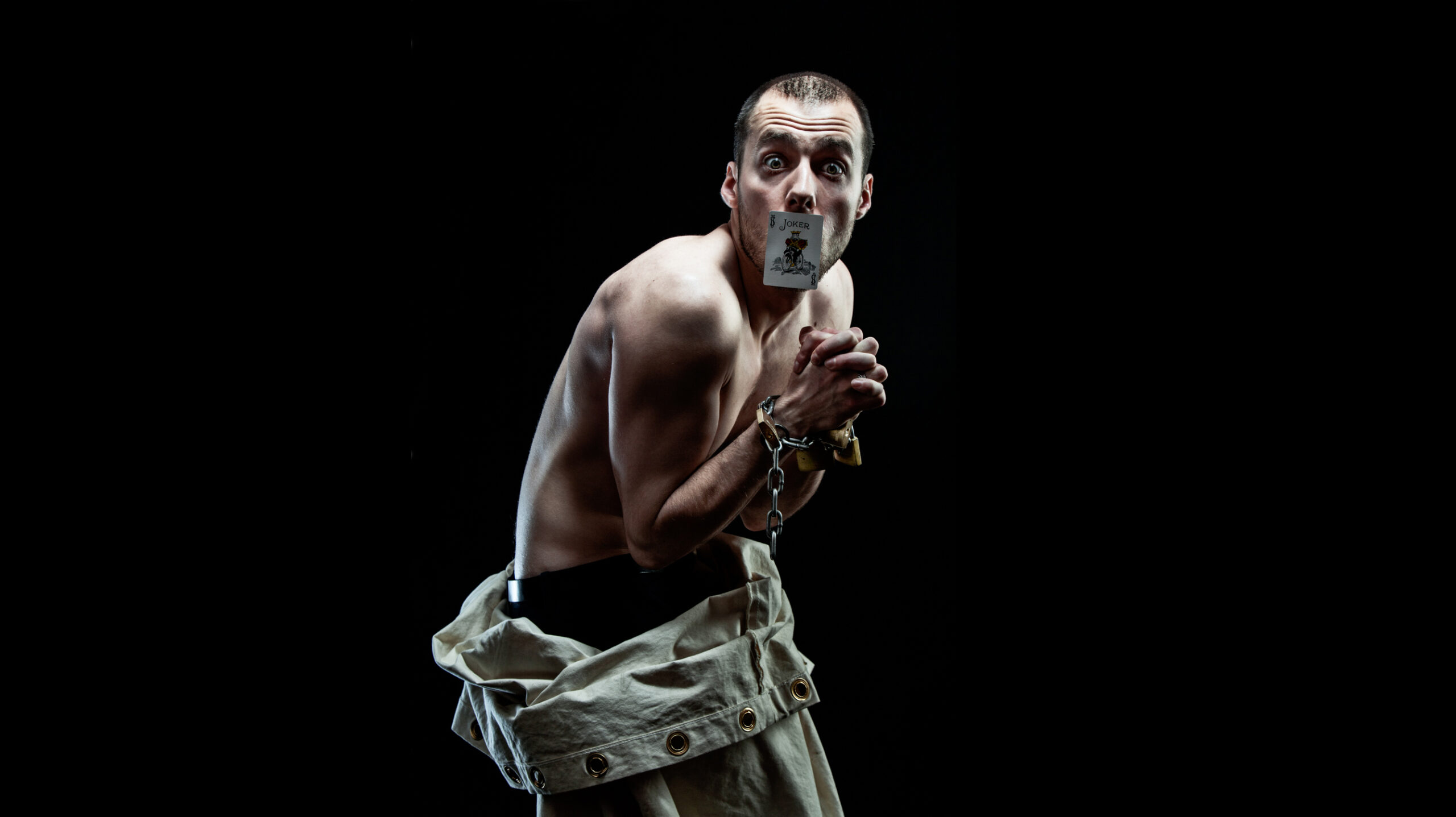 Can magic help to escape from prison? Can it get a criminal back on the straight and narrow?
I started to ask myself these questions after reading an article In Prison, Learning Magic by Mail", published in The New York Times. It tells the readers how the art of illusion influenced American prisoners. The stories described in the article made me reflect on that subject and inspired me to write about it today.
Today I'm going to explain why criminals got interested in magic, how they learnt magic tricks and how illusion affected their lives.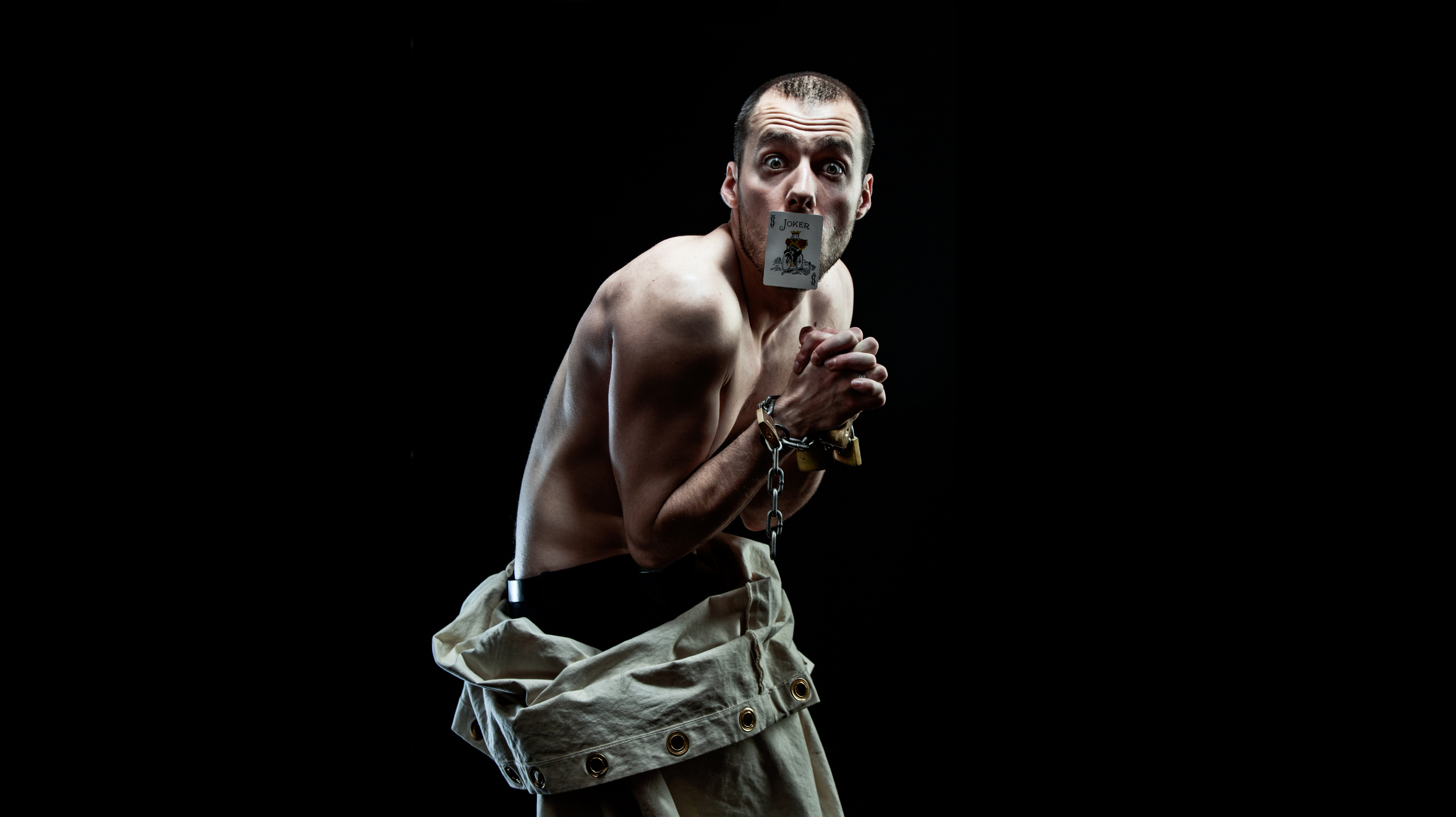 "The Prison is not outside but inside each of us. Perhaps we simply don't know how live without it" quote by Olga Tokarczuk
Imprisoned in stereotypes
When you think about an illusionist , you picture a magician dressed in smart clothes, who does spectacular magic tricks. When you think about illusion, the first thing which comes to your mind is fun.
As a matter of fact, a magician can look totally different (I'm the best example:)), and the art of illusion can be something more than just a form of entertainment.
People, who I'm about to introduce to you, don't remind of classic magicians. Instead of suits, they wear prison uniforms. They don't perform in theatres, their stage is in a prison yard. They don't present close up illusion during elegant events, they do card tricks in tiny jail cells instead. They also don't use props bought in shops for magicians, but they use hand-made objects made from sponges or toilet paper.
How did it actually happen that criminals got interested in magic? Let me explain that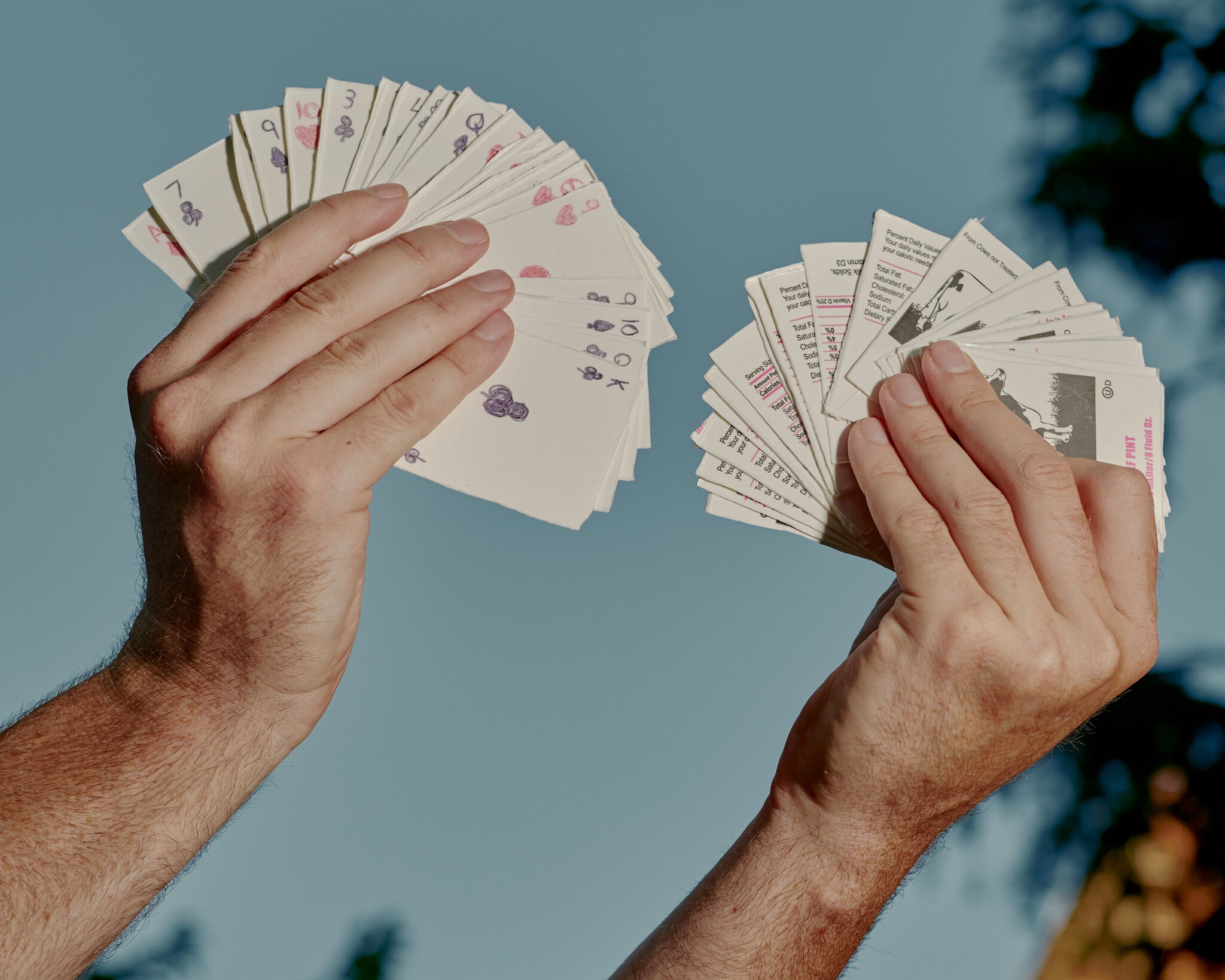 "Sentenced to magic"
Kris Nevling spent most of his life in jail. He got interested in illusion when, as a 16-year-old boy serving his sentence in a juvenile detention centre, he found a book about magic in a library. He got so fascinated by the subject of illusion then that he started to write letters to every magician he found in the Yellow Pages. One of such magicians was Joshua Jay.
J.Jay is an author of a column that appeared in American magazine "Magic", published from 1991 to 2016. As it turned out, his articles were read in prisons all around the world.
Nevling isn't the only convicted man who decided to mail Jay. The magician was getting letters even from inmates from Australia.
Over time, a whole community of prisoners was formed and they exchanged (through mail) tips for performing magic tricks or making props.
One of the members of this community is 52-year-old David Garza convicted of a sexual assault. He also got inspired with J.Jay's articles.
Robert J.Williams, a man arrested for bank robbery, is another example of an inmate who got into magic. He ate a light bulb in less than 34 seconds, consumed a watch, swallowed swords and also he pierced different parts of his body with long spokes. During his another stay in jail, with limited access to props, he decided to focus on mentalism – a type of illusion basing on mind-reading and hypnosis. He was doing an hour-long show using only a pencil. As he said in an interview: "A pencil can stab something, a pencil can write, a pencil can vanish"
There is also a 55-year-old Rafiel Torre – sentenced to life in jail for murder. With no prospects, he's devoted his entire attention to illusion. He's gained magic knowledge from books, TV programs and also from letters from Jay.
Jay explained why criminals got into magic as follows: people turn to magic in tough moments because what they're expecting is: wonder.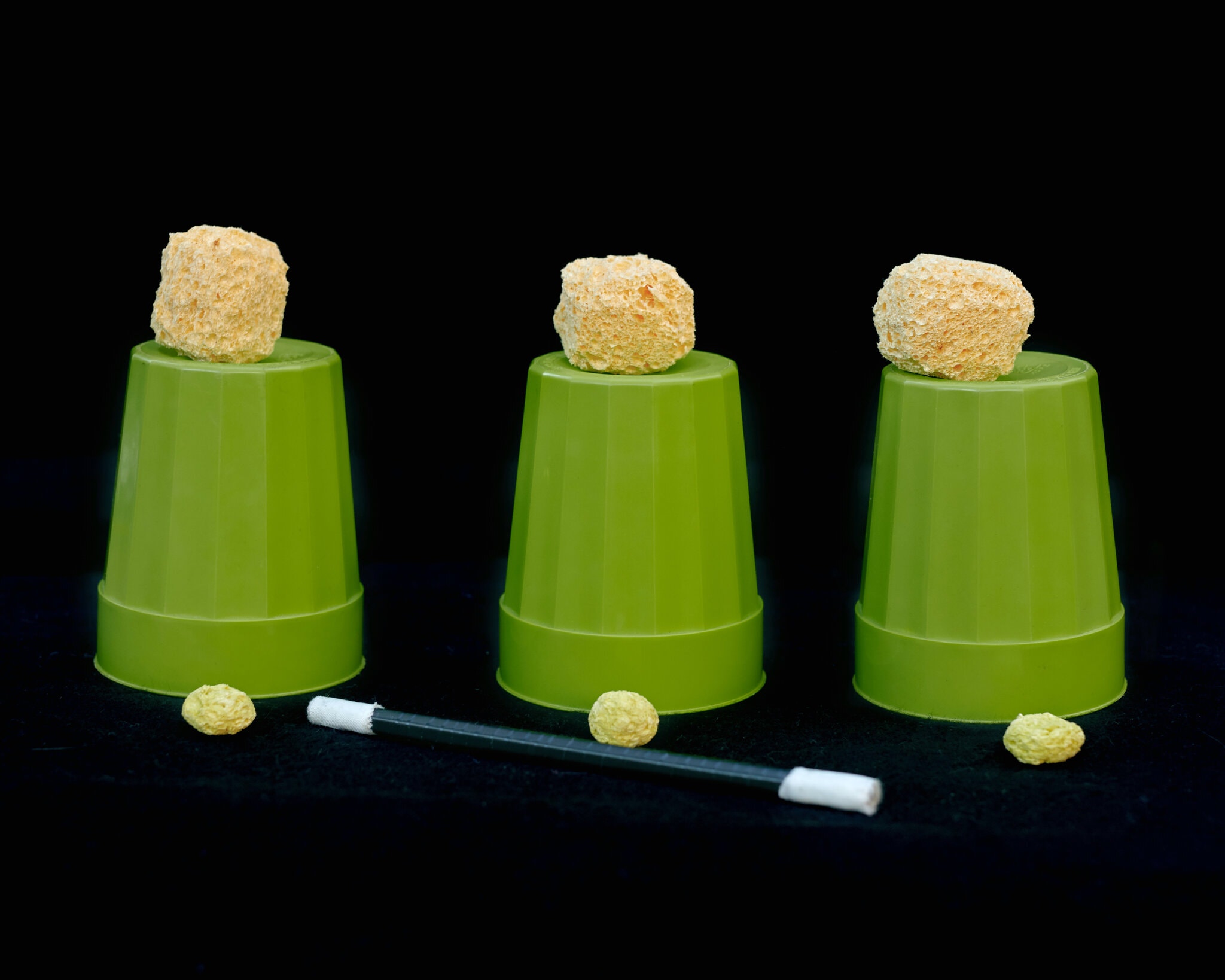 The prison art of illusion
Are you wondering how the prison art of illusion looks? The truth is that the way from learning to practising magic in jails, is not a bed of roses.
Many elementary props used by magicians, such as coins or knives, are inaccessible or even forbidden in prisons. That's why inmates prove being really creative and prepare needed things from materials they have at hand. It happens that they ask friends to send them permitted items, and later they make their props from them.
Garza (mentioned earlier in this article) sent Jay a list of such things, for instance a toothbrush, playing cards or pencils, and Jay designed special tricks that based on these objects.
Garza some of magic accessories, like poker chips or balls, made himself from toilet paper. He dipped toilet paper in water, shaped it and let it dry completely. After a week he made and glued next layers. Unfortunately, from time to time he had to start creating his props again because they were confiscated and destroyed by guards during routine searches.
Torre sculpts his props out of sponges. To make strings, he uses thread pulled out of his underpants. In solitary confinement he learnt how to make playing cards out of milk carton. He needs 13 milk cartons to make a complete deck of cards.
To me, a professional magician, these stories are very inspiring. They show a huge determination and creativity which we-ordinary people- often lack. So if magic develops such positive features of character, then the question is whether it can get a criminal back on the straight and narrow? Can it help to escape from jail?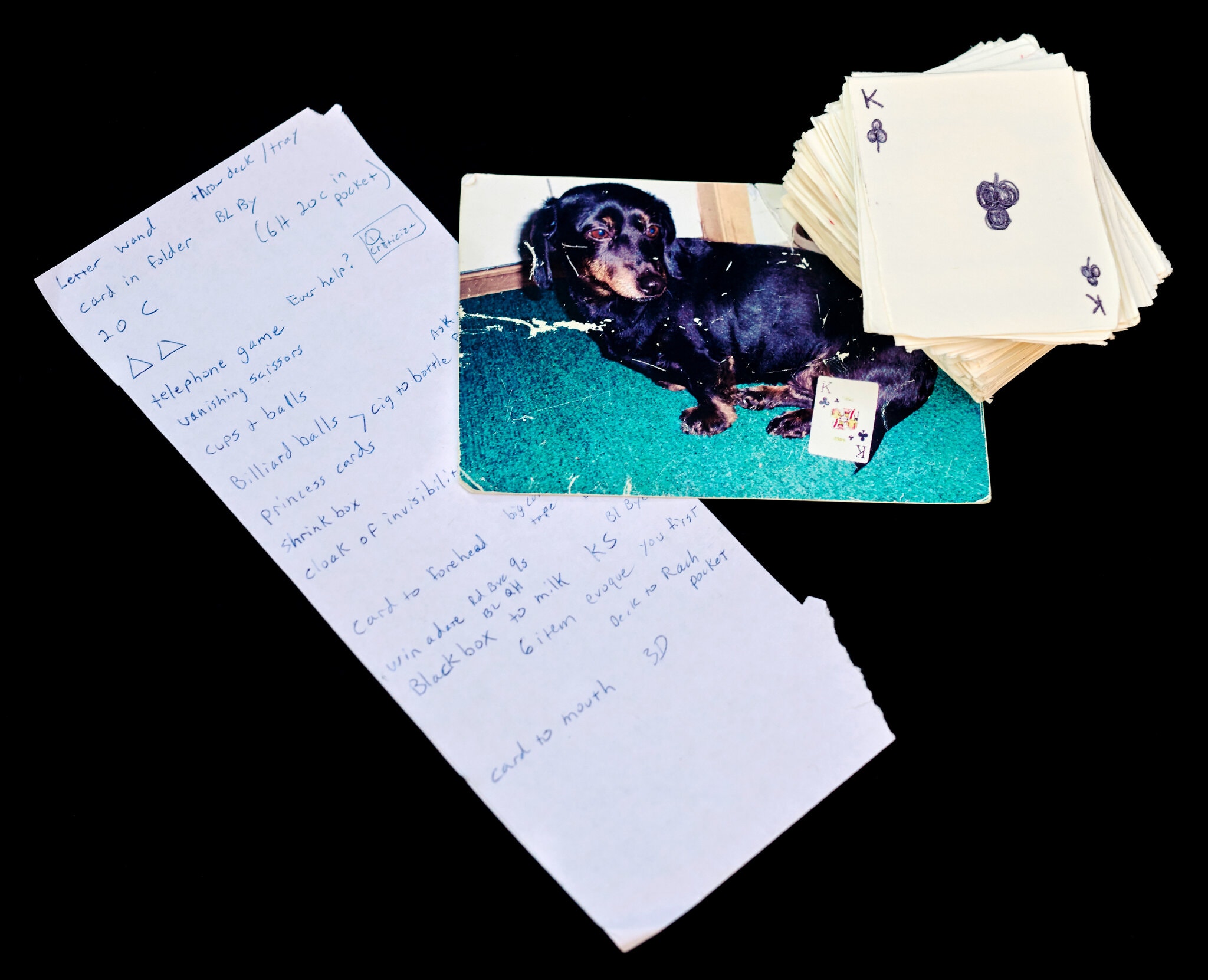 The secrets of magic from behind bars
If you want to learn more secrets of illusion from behind bars, you'll find them in Diary of a Prison Magician. It's an autobiography of an amateur magician who is serving a life sentence in prison. The book describes obstacles which prison artists have to face and deal with in their everyday lives. I recommend it!
Magic beyond all divisions
One of the most famous magicians in the world – David Blaine has visited jails many times. Also another American illusionist – Nate Staniforth has presented magic tricks to prisoners. Watch how magic shows with participation of criminals looked:
If you watched the same show but in a different scenery, with the same group of people but dressed casually then would it occur to you that you're actually looking at dangerous criminals? What is beautiful about magic is that it's beyond all divisions. It connects people regardless of their origins, experiences and social status,
Illusion (like music) "soothes the savage breast"
How has magic influenced lives of American criminals? Read what inmates themselves say about it:
D. Garza said in the interview: "Something needed to change, because I couldn't believe I got to the point where I was actually so selfish, that I didn't care about how I impacted someone else's life."
He also explained that criminals had the feeling of being perceived as worthless people. Thanks to illusion, prisoners can forget about it for a moment and "That's the magic of magic".
Whereas, 43-year-old Nevling after serving his sentence for drug possession and theft, emphasized that magic had kept him sane and had made him feel appreciated and more self-confident.
"Everybody wants to feel like they matter. And in prison, most of us don't" admitted Torre who was put in State Prison in Corcoran, California. He also added: "With magic I can practice and make my mind go someplace else."
These stories made me realize that magic has a lot to offer, more than just entertainment. Illusion (like music) "soothes the savage breast" because it integrates people even in hostile environment. It makes people feel more self-confident and develops empathy. It inspires to make changes and it gives people hope for a better tomorrow.
Is magic able to change a criminal and get them back on the straight and narrow then? Can it help to escape from prison?
The therapeutic power of magic
Illusion has been used in medicine for therapeutic purposes for years. Whereas, programs within justice system which use the art of illusion in therapy have existed for a short time, The example is an American Hocus Pocus Project. This organization sent magicians into juvenile detention centers in New York from 2007 to 2017. Unfortunately, they gave up this initiative because of lack of funds.
William Kalush, the initiator of the project, said that the program met with skepticism because the idea of criminals performing magic tricks associates with H.Houdini – an illusionist who escaped from handcuffs.
I understand this skepticism and I also don't want prisoners to be able to escape from handcuffs 😉 However, magic isn't a kind of art basing only on impressive escapes. It has got different forms: card illusion or mentalism which may inspire everyone- even a man who is on the margin of society.
The illusion of rehabilitation of criminals
As Polish statistics show, more than 50 % of criminals sentenced to probation, commit a crime again in the first year from the verdict. More than 25% of criminals break the law again within 5 years since their first sentence. It shows that imprisonment doesn't learn attitudes or behaviours that are socially approved of and rehabilitation is just an illusion.
Maybe it is this way because recidivists don't know other lives than those they led before going to prison. Or maybe it happens because they struggle with problems which cannot be solved only through staying behind bars? What if they need something more than just prison regime in order to change?
Maybe it's worth using magic as an element supporting criminals in returning to social life? Maybe in this way rehabilitation will stop being just an illusion and will finally become a reality?
Can illusion help to escape from jail and get a criminal back on the straight and narrow?
I personally think that it can. The living proof is David Garza who became a professional magician after leaving prison. Currently he performs during company events, banquets and family celebrations. He also does charity performances.
I think that it's worth using the potential which is hidden in illusion. I strongly believe that magic can change a man and gets them back on the straight and narrow. So if you know anyone who is responsible for rehabilitation of criminals in prisons, please send them my article. I'd be happy to cooperate and could either do a magic show or run magic workshops in jail.
GET IN TOUCH